The Mitsuboshi Belting Group promotes "town development where residents and businesses coexist" and forms a volunteer group "Mitsuboshi Belting Fureai Council" consisting of group employees. Has been held. In 2021, as in last year, it was difficult to hold an event from the perspective of preventing the spread of the new coronavirus infection, but we will continue to promote exchanges with local residents.
Activities of the Mitsuboshi Belting Fureai Council
Kobe Headquarters / Office (Nagata-ku, Kobe) / Tanabata Festival (July)
The Tanabata Festival started to celebrate the opening of the Kobe Municipal Subway Kaigan Line, which is adjacent to the area, on July 7, 2001. With the donation of bamboo grass from Ayabe City, Kyoto Prefecture, where the Ayabe Office is located, the surrounding roads are brilliantly decorated with bamboo grass decorations with wishes written on them. Many stalls are lined up in the venue, as planned by local residents and Mitsuboshi Belting employees.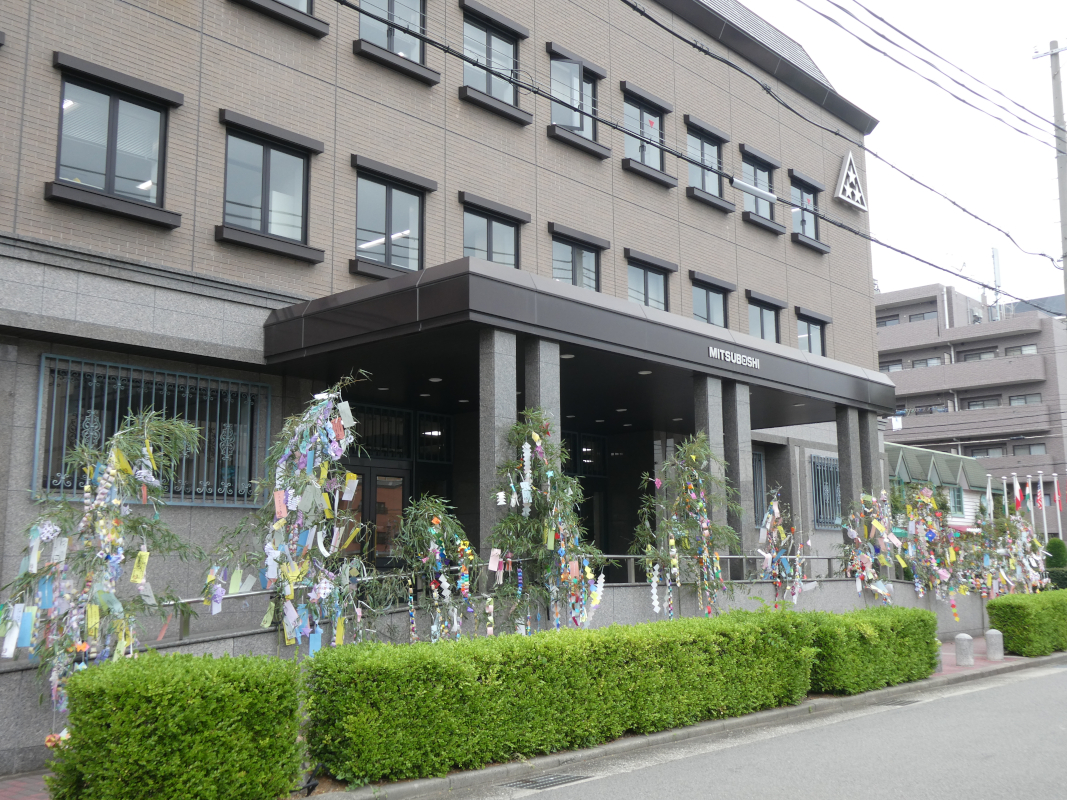 Tokyo Headquarters (Chuo-ku, Tokyo) / Music Salon (irregular twice a year)
We are holding a free admission concert in Tokyo in order to give back the support of many people in the reconstruction of the earthquake. Not only for the music fans of the audience, but also for the young musicians who perform, it is an opportunity to perform in a first-class concert hall.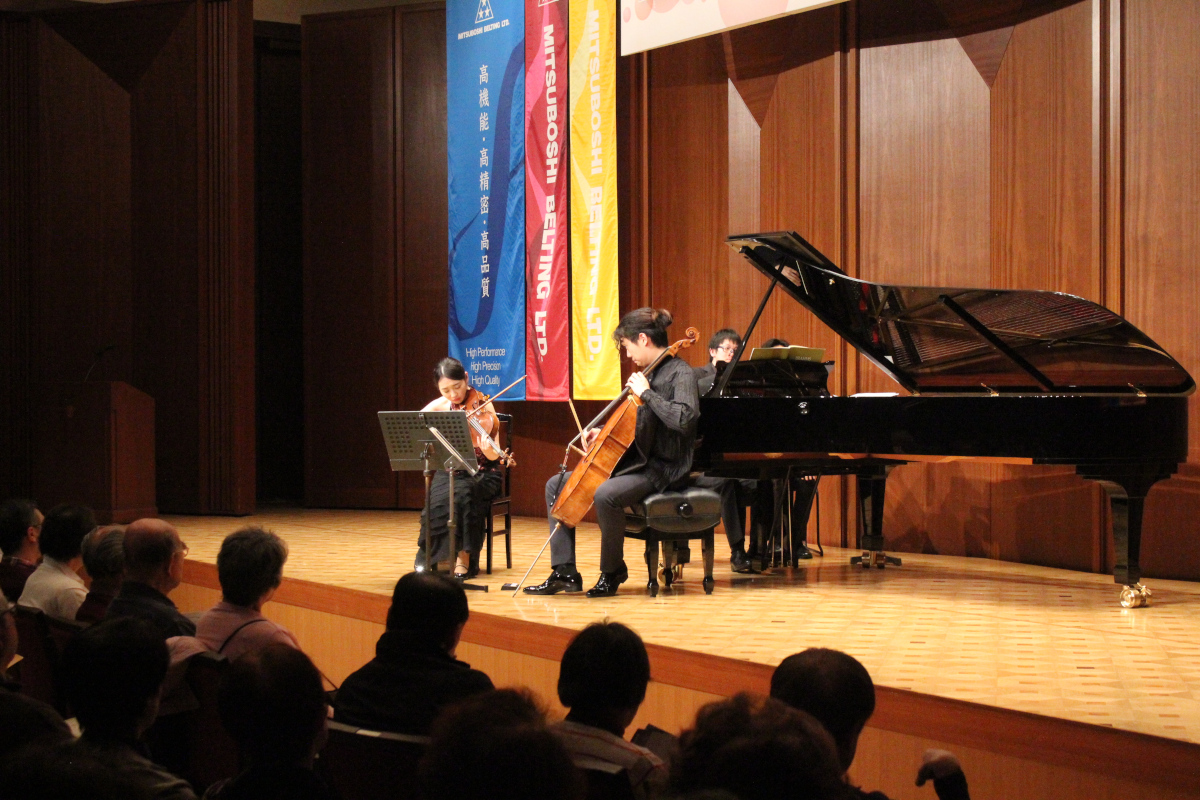 Shikoku Factory (Sanuki City, Kagawa Prefecture) / Sanuki Handmade Udon and Seine Net Experience (May)
We are holding a seine net on the coast adjacent to the Shikoku factory and a handmade experience event for Sanuki udon. A large number of buses from the Kobe head office and Ayabe office also participated, and we are pleased with the valuable experience that we cannot usually do.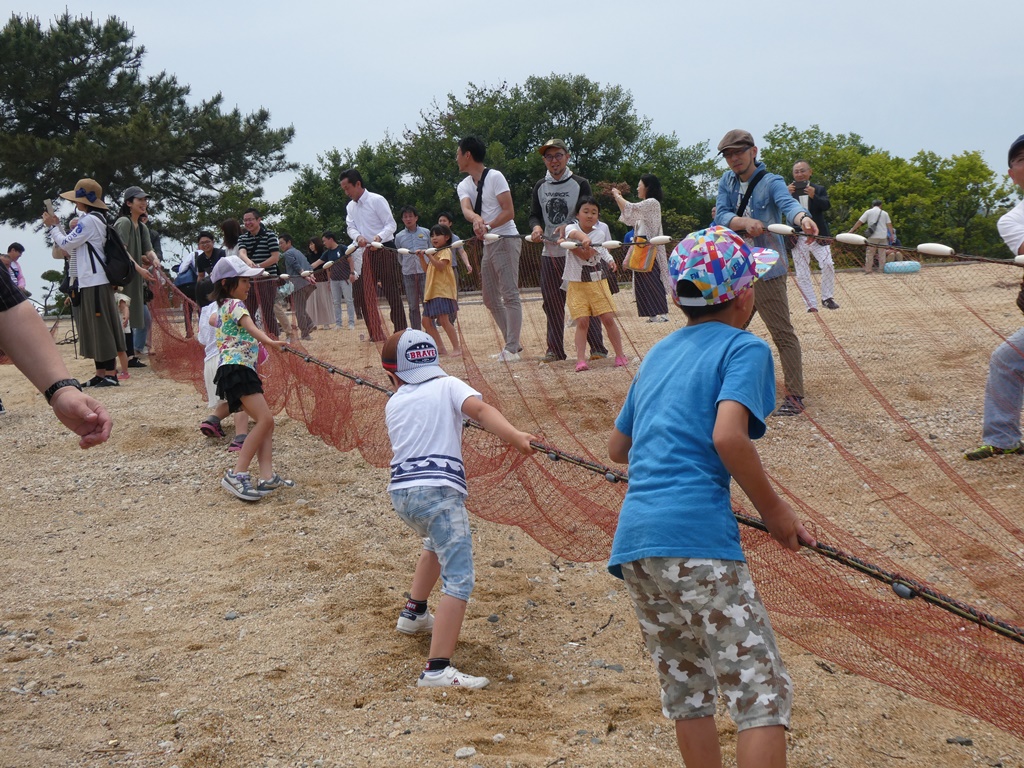 Ayabe Office (Ayabe City, Kyoto Prefecture) / Ayu no Yana Fishing Tour (September)
In the Yura River that flows through Ayabe City, we hold a meeting to observe the traditional fishing method "Ayu no Yana fishing" that is held for a limited time. Buses from the Kobe head office and Shikoku factory also participated in a row, and the cheers of children trying to catch the jumping Ayu that was launched by the "Yana" set in the river by hand are constant.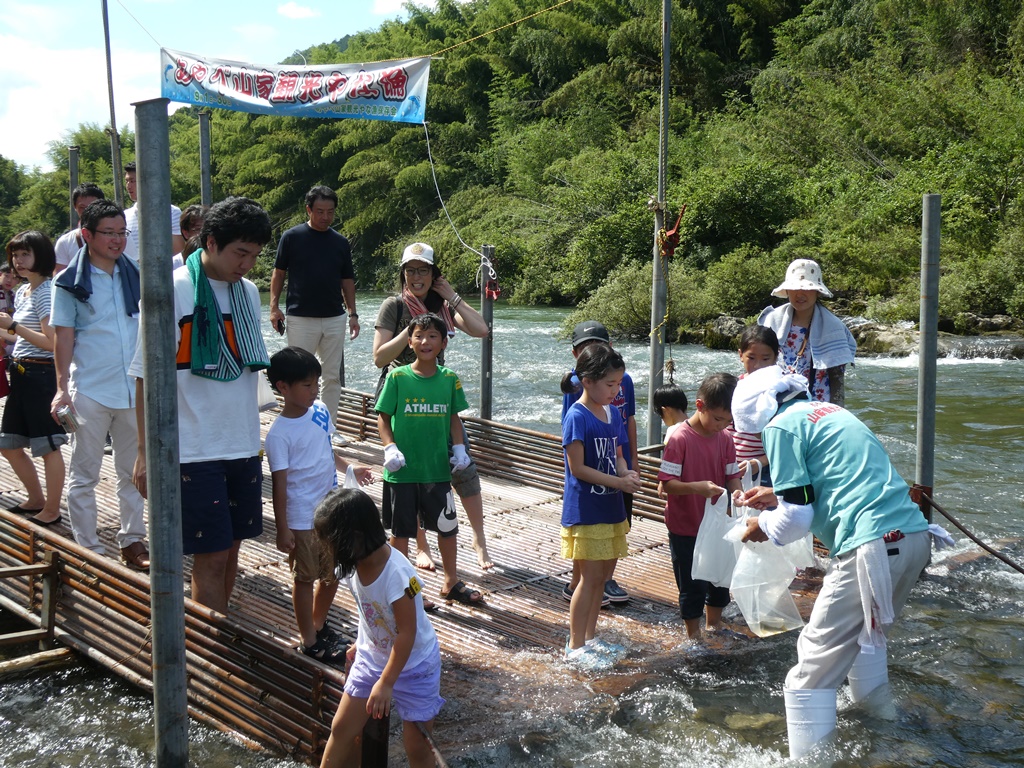 Support for "school biotope"
The Mitsuboshi Belting Fureai Council is cooperating with the installation of more than 100 biotopes (biological habitat ponds) in educational facilities in Hyogo Prefecture by volunteering employees. Conservation of the natural environment is a responsibility required of companies for business continuity. More proactive efforts are required that go beyond compliance with environmental laws and regulations. The council is working to conserve biodiversity in cooperation with the government, such as by providing our water-impervious rubber sheets necessary for making biotopes.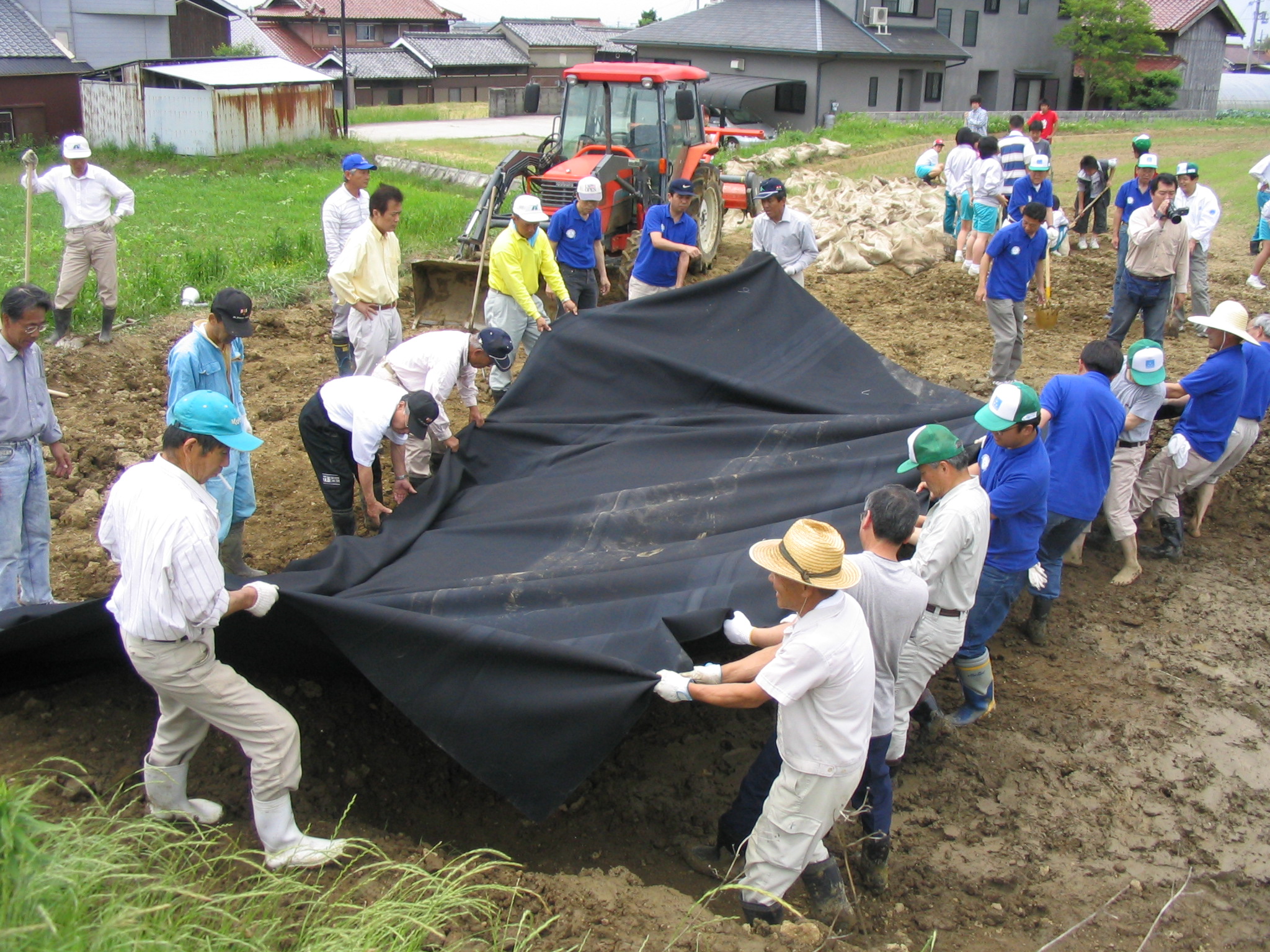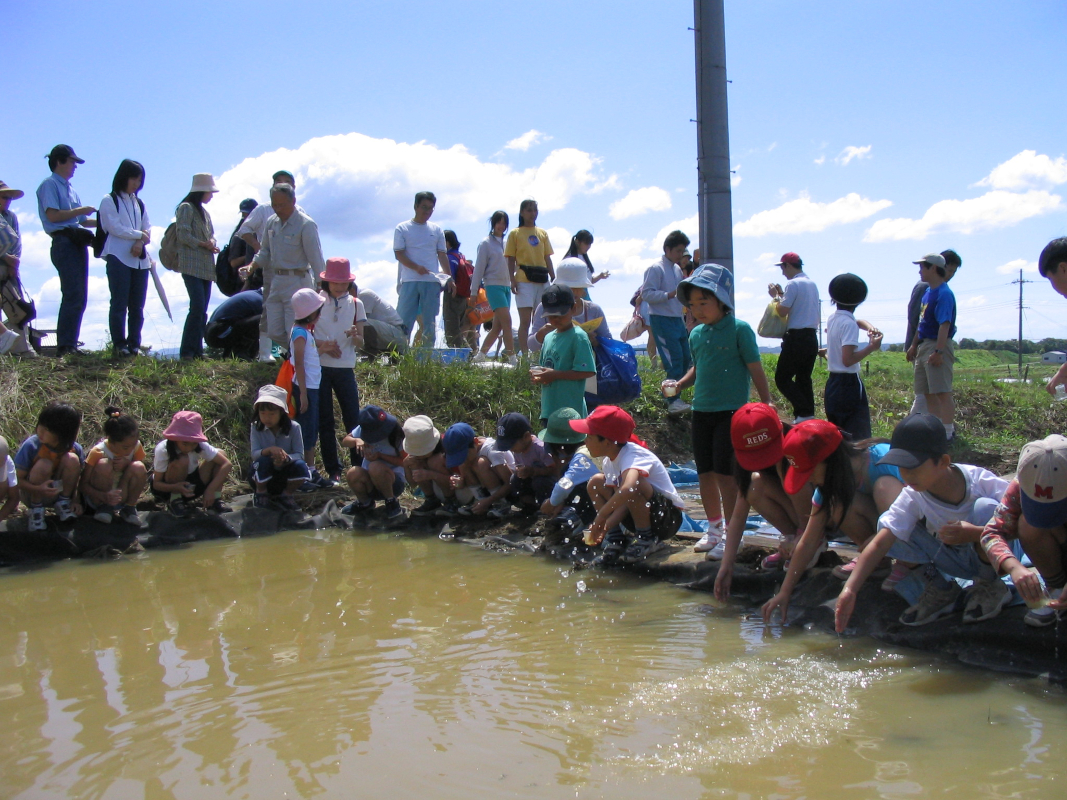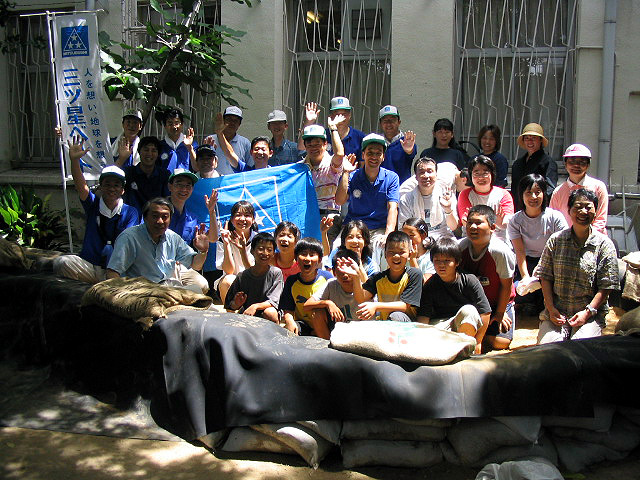 Activities to support the future of children
Donation donation to Japan Committee for UNICEF
We carry out support activities for children based on the basic philosophy of "thinking about people and thinking about the earth."
The Great Hanshin-Awaji Earthquake caused devastating damage to Nagata Ward, Kobe City, where the Mitsuboshi Belting headquarters is located. As the years go by, the memories of the disaster at that time are fading. However, poverty and other factors around the world still cause 5.2 million children to lose their precious lives under the age of five each year.
Based on the basic philosophy of "thinking about people and thinking about the earth," the Mitsuboshi Belting Group has been "hands of love for children around the world" since 2005, the 10th anniversary of the earthquake, to help these children. We continue to donate donations to the Japan Committee for UNICEF, a public interest incorporated foundation, mainly based on donations received from each Group employee.
* UNICEF (United Nations Children's Fund)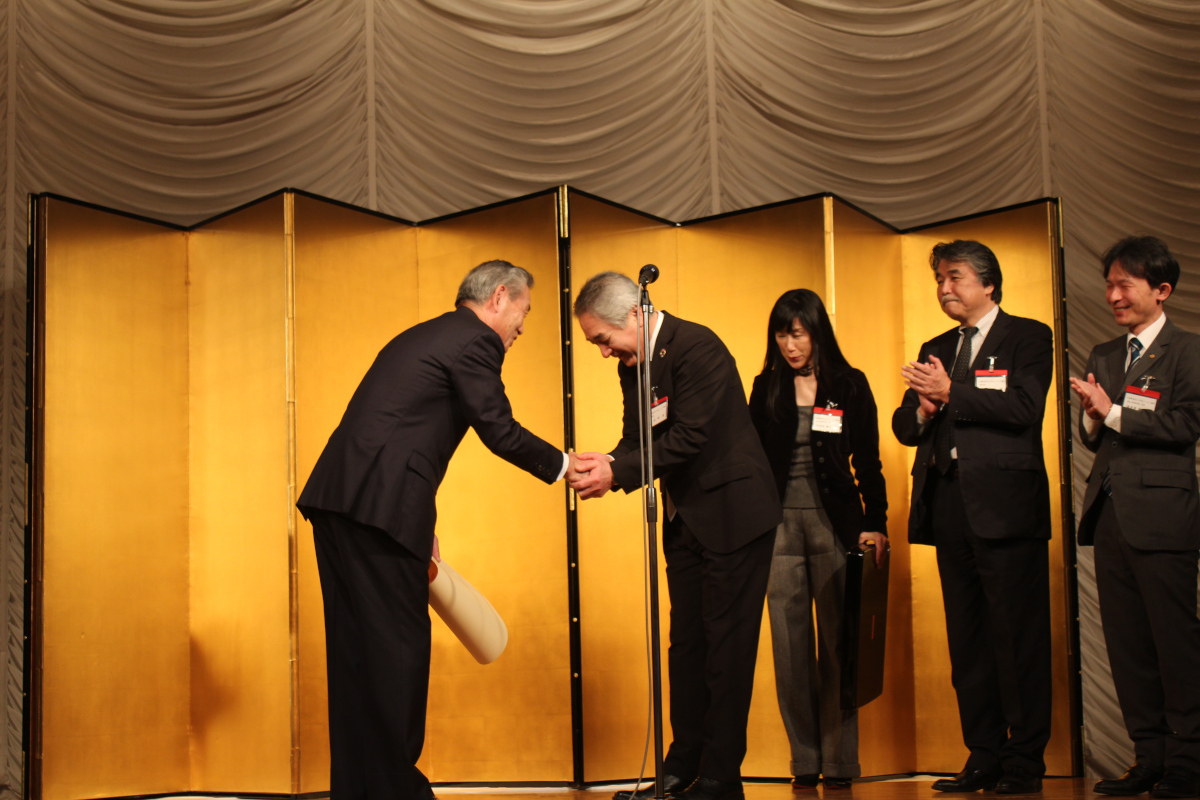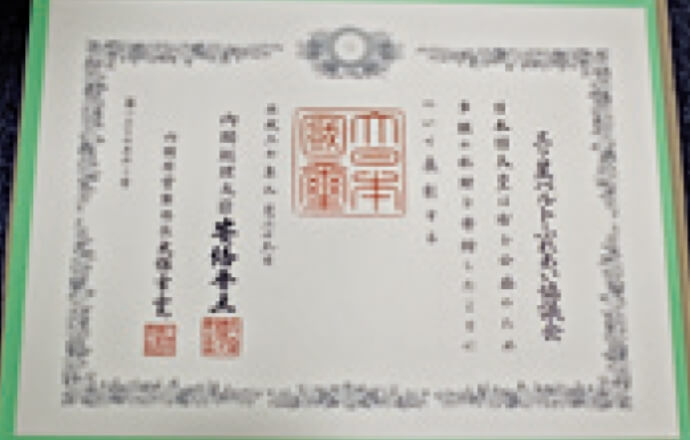 Social contribution activities (overseas affiliated companies)
Overseas affiliated companies also carry out support activities for children based on the basic philosophy of "thinking about people and thinking about the earth." Activities to support the future of children are being expanded not only to domestic business sites but also to overseas bases. We also carry out environmental conservation activities in collaboration with local communities.
CSR activities in Thailand
STARS TECHNOLOGIES INDUSTRIAL LIMITED in Thailand is engaged in various activities centered on support activities for children.
January 2020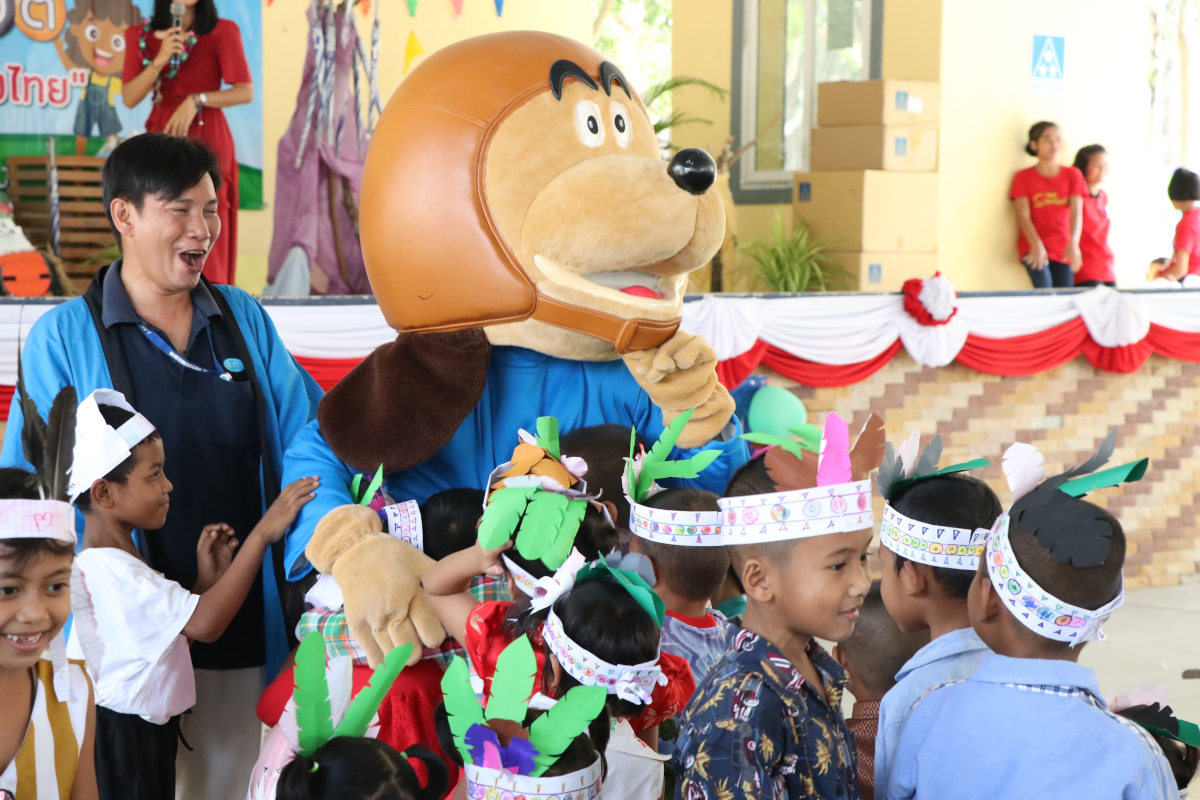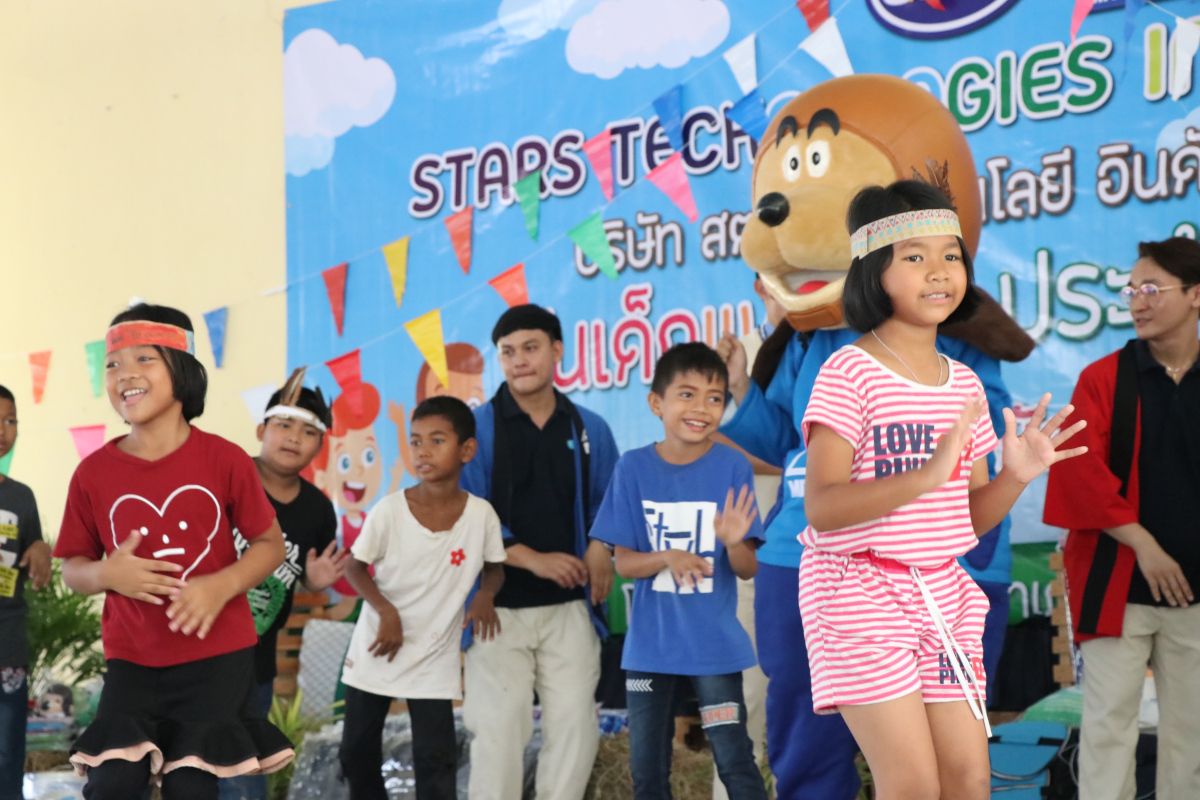 We participated in Children's Day activities held at school and encouraged children to enjoy games and meals.
February 2020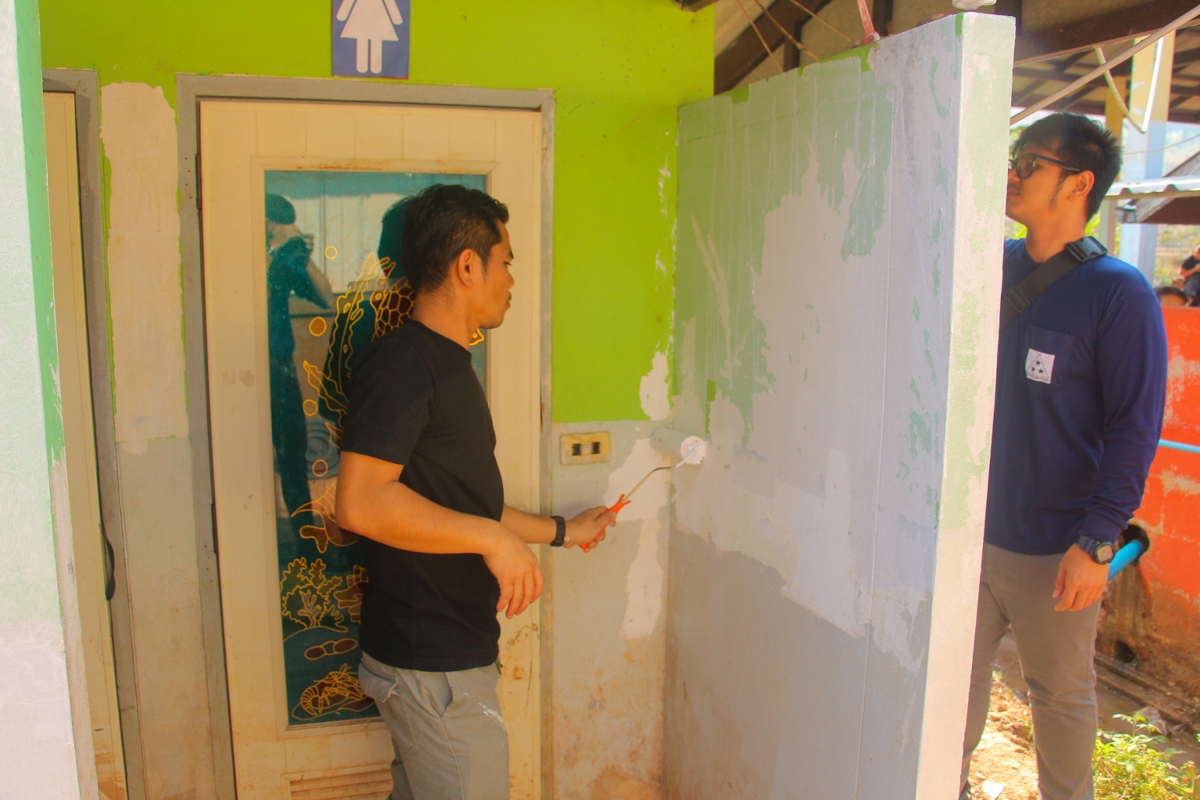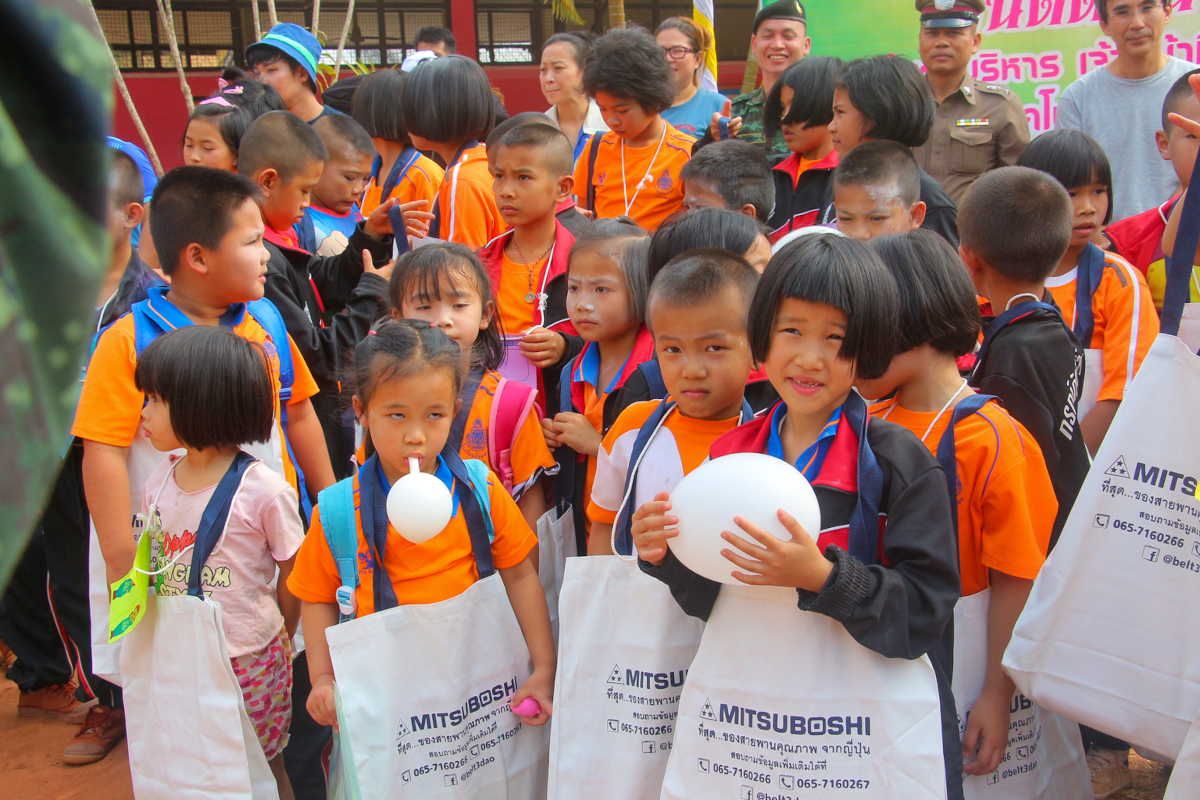 Renovation activities for elementary school classrooms and school playgrounds
July 2020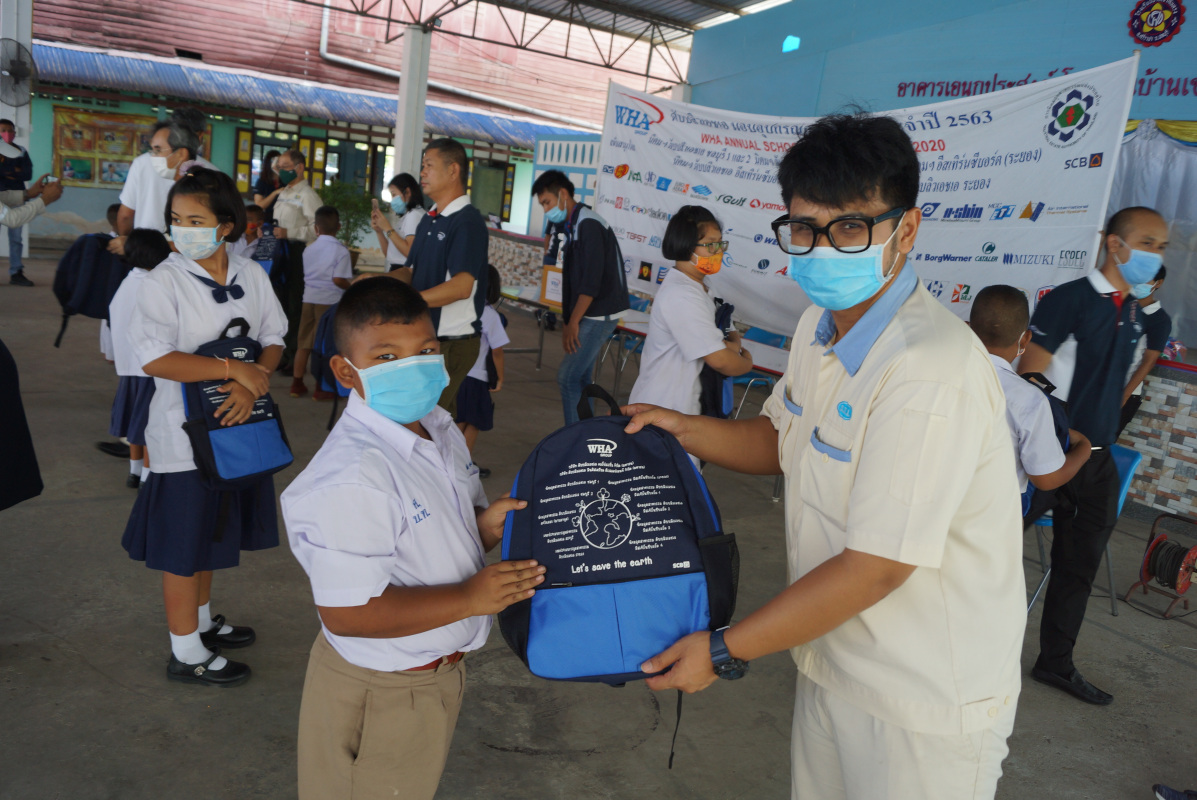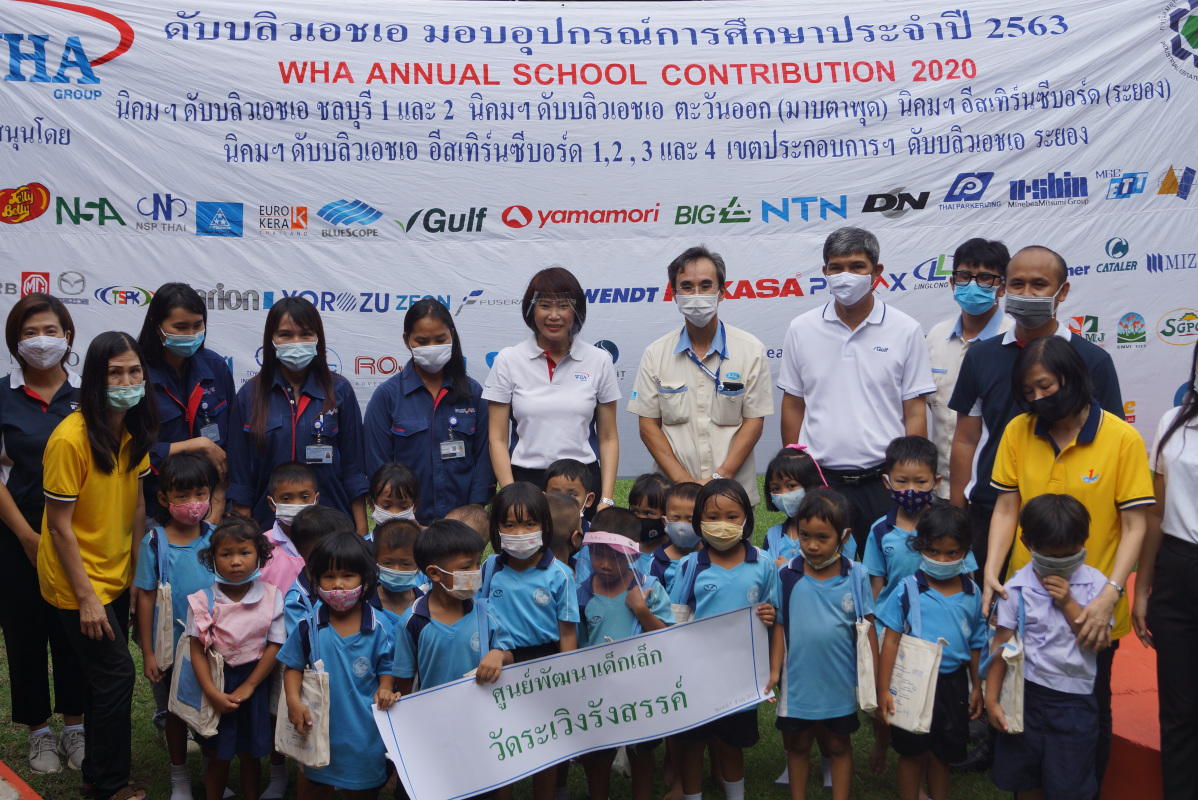 At elementary school, we presented children with bags and stationery sets.
August 2020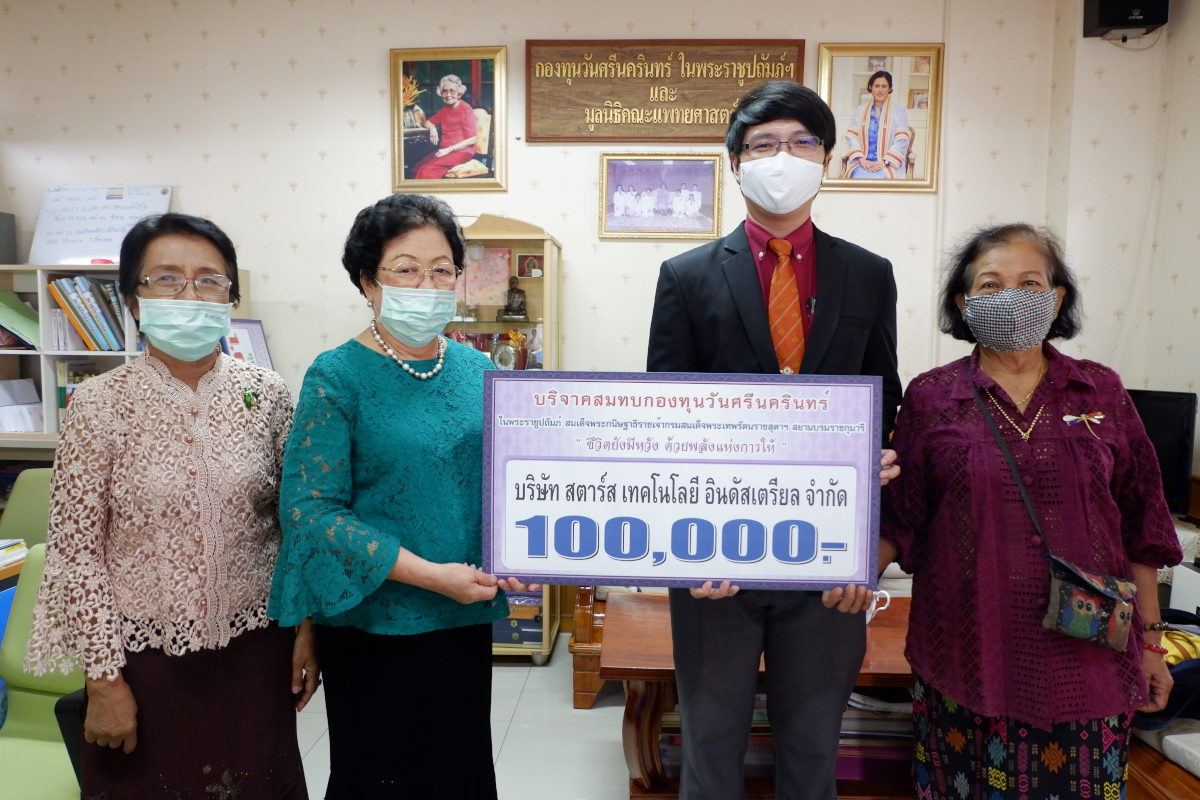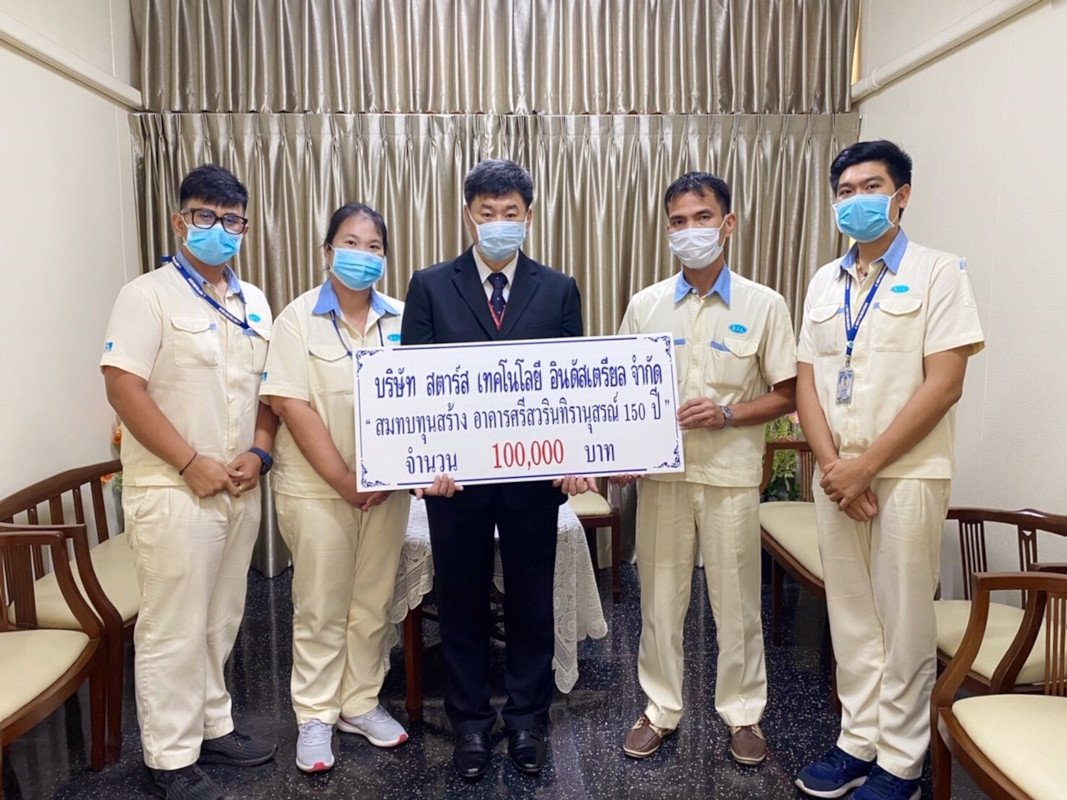 Medical activity support for the spread of new coronavirus infection