Work style reform and human resource development activities
We provide monthly support to single-mother families, single-parent families, and employees with children with disabilities. Since 2006, we have provided support to more employees.
Looking at the actual situation of the employees receiving the support money, it was necessary to take leave for attending events at kindergartens, nursery centers, etc. on weekdays and going to the hospital for sudden illness of children.
We also saw some employees taking leave for their relatives in need of long-term care. Therefore, we have also introduced the following star vacation system.
You can attend school events for single-mother households, single-mother households or single-parent families, and take vacations for relatives in need of hospital visits and long-term care for children with disabilities. There is an upper limit to the number of vacations per year for each requirement, but wages are not reduced due to vacations.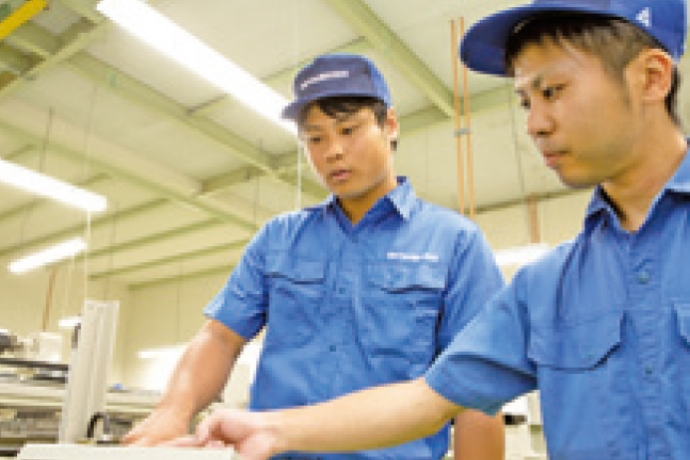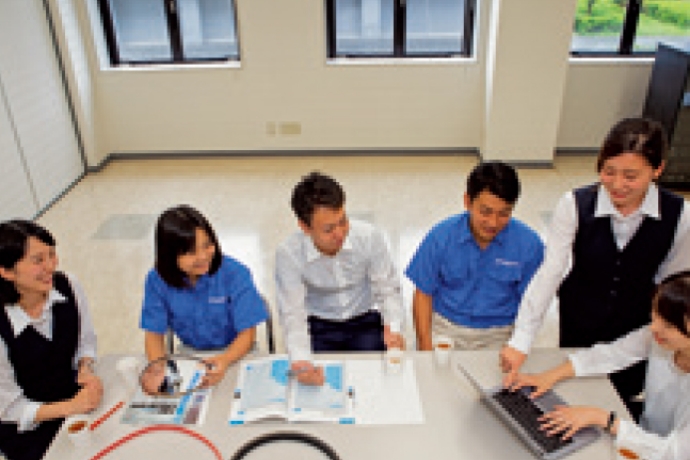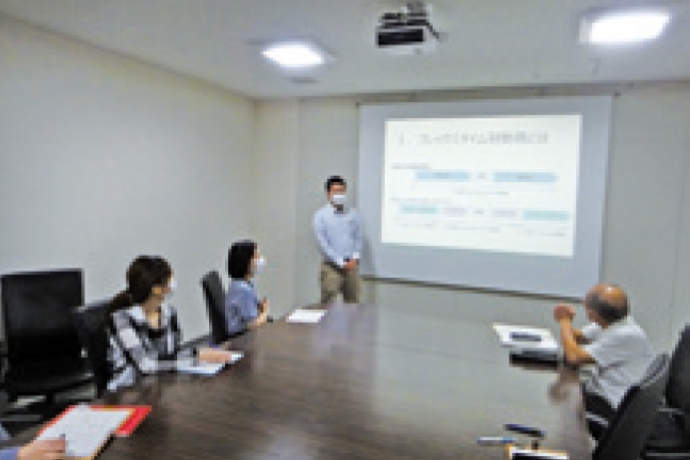 Human resource development activities
In 2021, some training could not be conducted as a countermeasure against new coronavirus infectious diseases, but we plan to resume it as needed in consideration of the situation.
In Japan, in addition to training by rank from new employees to managers, training of voluntary maintenance personnel, correspondence training for all employees for the purpose of self-development, clothing support for employees returning from childcare leave "Ohoshi-sama training" ". We also conducted harassment training for managers to prevent harassment in the workplace.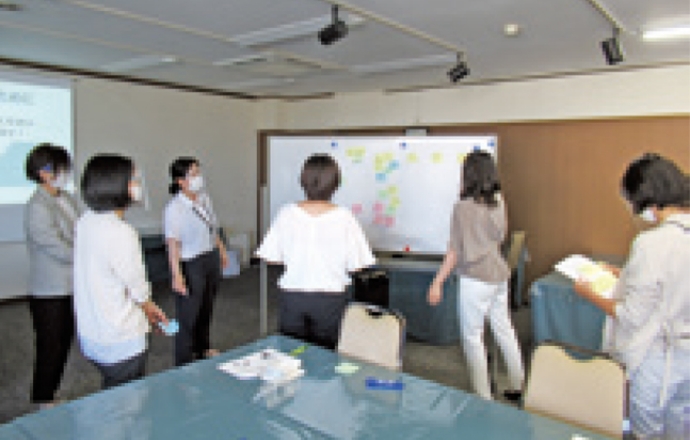 It is the scenery of "Star training".
Through training, we also provide mental support for those returning to work after childcare leave.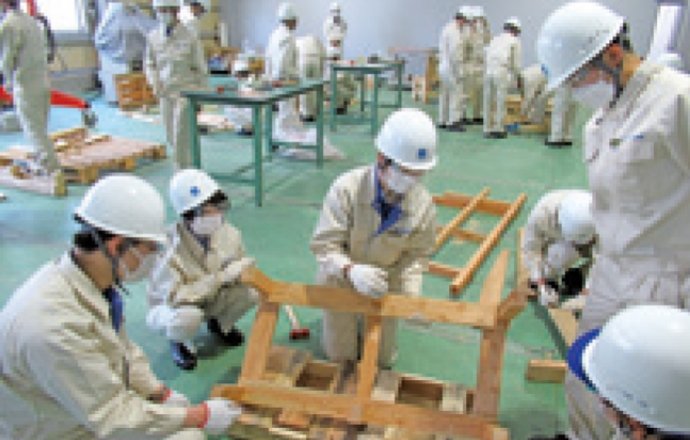 We provide safety education to new employees through woodworking (making chairs).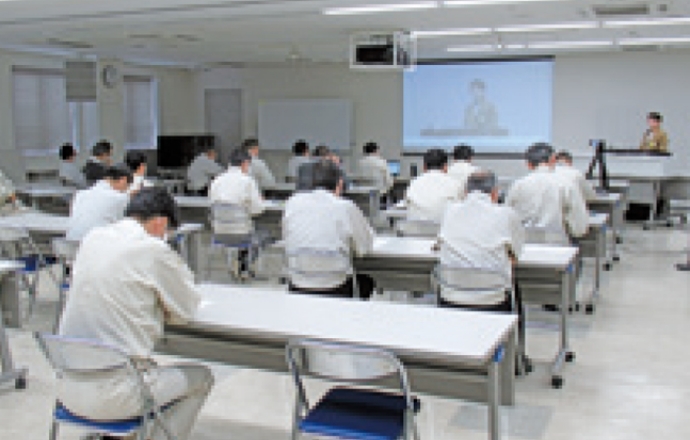 The purpose is to acquire knowledge about harassment.
Based on improving education, personality formation and dignity, we provide education and training for the purpose of training world-class executives.
We invite instructors from outside the company and hold regular meetings.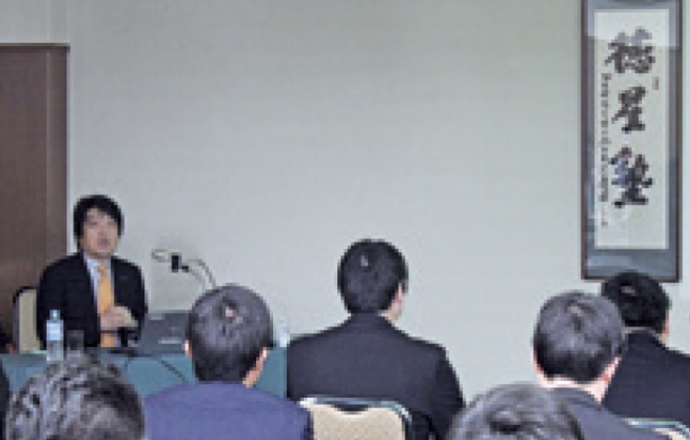 We invite instructors from outside the company and hold regular meetings.
Overseas dispatch training
Since 2000, we have been conducting overseas dispatch training as part of the development of human resources who can understand Japan in the world by looking at Japan from the outside. Every year, several students study abroad at universities in the United States, Germany, China, etc. for one year, and not only learn the language and culture of the time, but also carry out human resource development activities that respect diversity, personality, and individuality. In addition, in order to further improve the skills of our employees, we started a new online language training in 2020.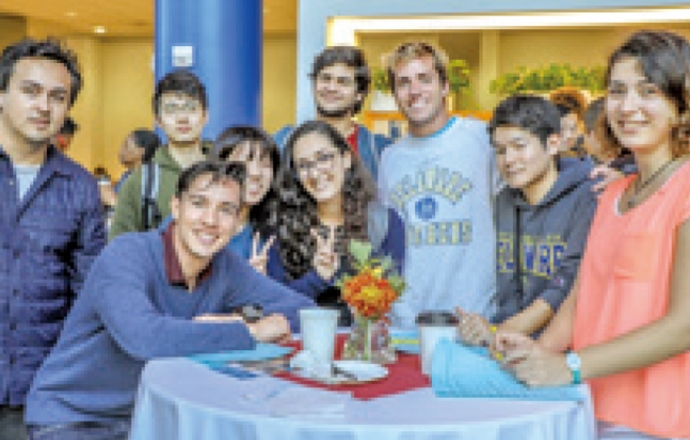 Commemorative photo with classmates.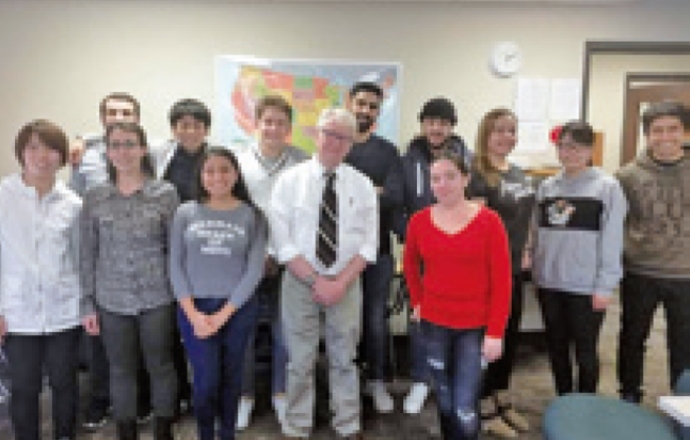 You will deepen your understanding of different cultures as well as languages.
Training of overseas employees
We accept local employees of overseas affiliated companies in Japan and provide training to deepen their knowledge of the work they are in charge of locally. Local employees who have learned production technology and quality control by OJT and maintenance technology of the latest equipment return to Japan and deploy it to their own workplaces, contributing to the improvement of the overall level.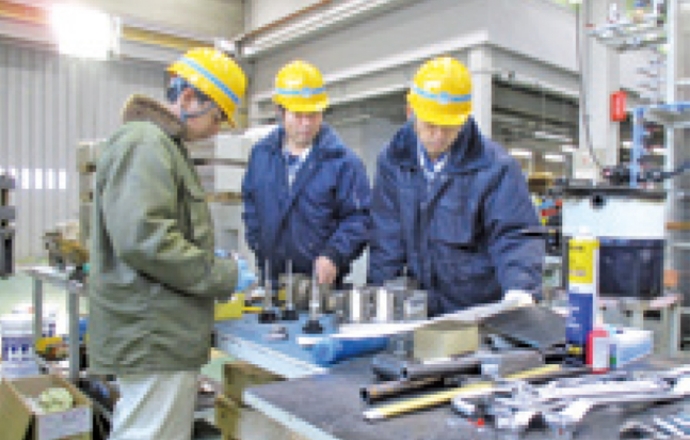 We have acquired OJT maintenance techniques from experienced Japanese employees.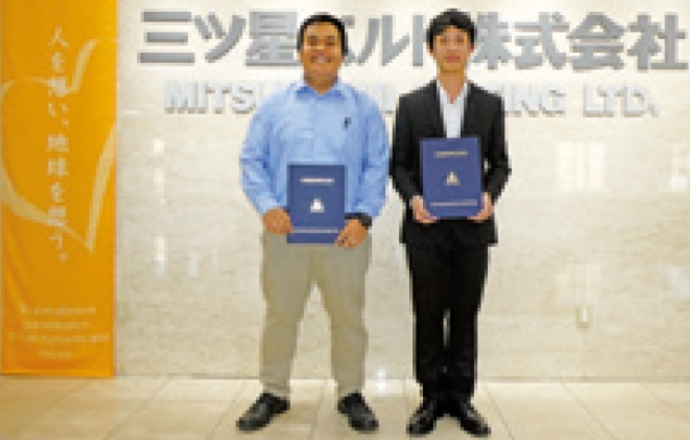 A commemorative photo was given after receiving the training certificate.
(Trainees from Thailand and Indonesia)