FOOMA JAPAN 2020 Online Exhibition
2020/07/09

FOOMA JAPAN 2020 Online Exhibition has ended on August 31st 2020.
Thank you for visiting us !

Period: 23-Jun. ~ 31-Aug. 2020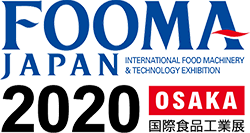 HYBRID SILICONE belt


A new unique material with outstanding release properties even with the most sticky goods.

Hybrid silicone (new material) used on the belt surface. Its excellent and long-lasting release properties are suitable for conveyance of highly sticky products such as bread and noodle dough.

LOW-SHRINKAGE belt


Special fabric prevents the belt from shrinking ensuring exceptional durability and longer service life.

The special fabric on the driving surface prevents shrinkage due to penetration of gravy or salt-containing water. Easy-to-clean mirror surface type and sodium hypochlorite-resistant type are also available.
Contact:
Mitsuboshi Belting Ltd.
Public Relations, President's Office
Phone: +81 78-685-5604