Engineering Plastics
Materials and Processed Products
:By Industries
Recently, there has been growing interest in "food safety," and it is important to comply with food safety standards set forth in various countries.In addition, because plastics used in food production are used repeatedly, high-performance plastics that are resistant to cleaning and sterilization processes are required.A high level of safety is required for a wide range of cleaning methods, from simple sterilization with alcohol and other chemicals to sterilization comparable to medical treatment.Because of their light weight, processability, and ease of maintenance, plastics are used in a wide variety of applications, including meat and fish processing, dairy products, bakery products, and confectionery factories and machinery.


To ensure food safety, countries and regions around the world have established laws and regulations for engineering plastic materials that come in contact with food products.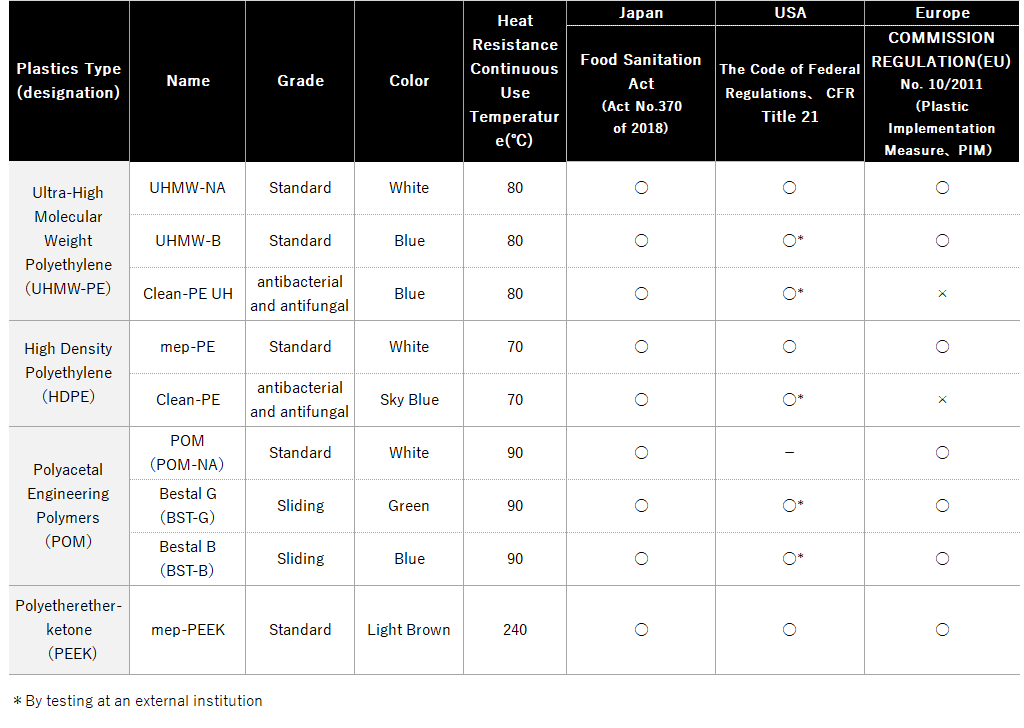 Food Safety
Food standard: FDA compliant.Copolymer POM and other materials are supported.


Blue Color Material
Its high visibility makes it easy to detect and keep clean even if it gets mixed in with food on the production line. The Clean-PE series have been adopted in our products.


Chemical Resistance
Strong chemicals may be used to clean food processing equipment. UHMW and PEEK are plastics resistant to sodium hypochlorite.


Sliding and Abrasion Resistance
Food production involves food transportation and packaging processes. Sliding and abrasion resistance due to contact with food and metal parts is one of the important characteristics.


Engineering Plastic Materials for Food Machinery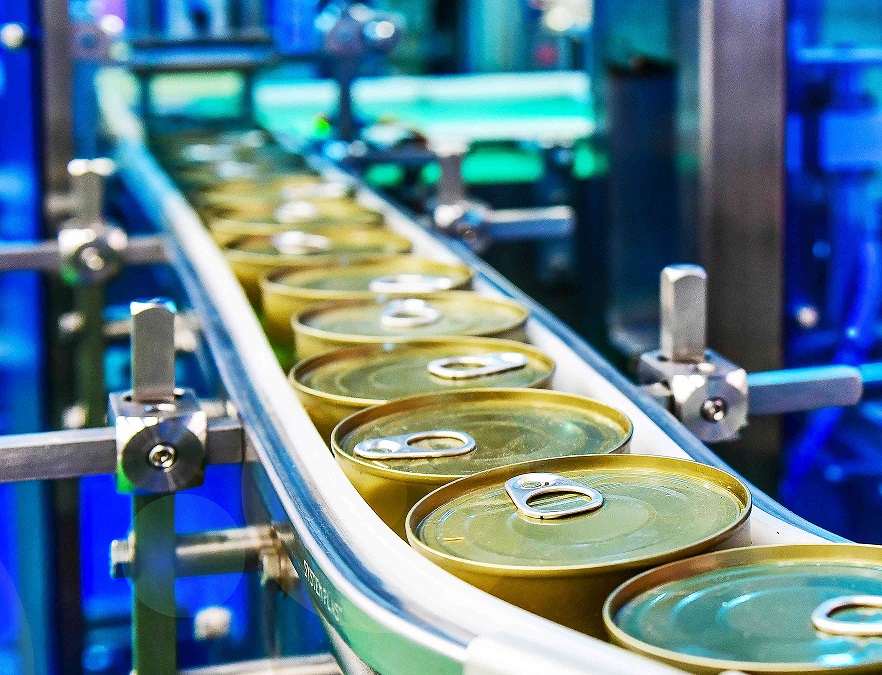 Cannery liners
It is used in food factories as a liner for conveyance that does not damage products.

Adopted Material:UHMW-NA
Merit:Sliding and abrasion resistance